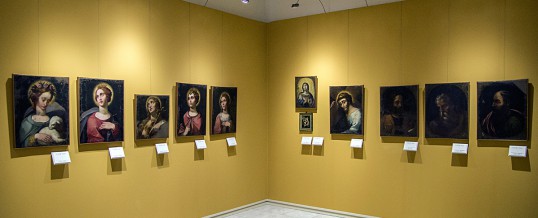 div class="fotodest">
The art gallery collects works of art owned by the Municipality, some of which have been donated by citizens during the setting up, and works owned by other bodies, which have been offered as a free loan to the Municipality to ensure their public enjoyment.
Once entered, visitors can see the beautiful works that evocate historical moments and events of Piazza Armerina. There are three rooms: Red, Yellow and Blue room.
Red room collects altarpieces owned by the town since 1866, following the law that impose to religious bodies to return works of art.
Yellow Room collects small religious works and small common items of the Sicilian figurative culture of the past. Blue Room shows portraits of renowned local citizens painted in the traditional poses of the official portraiture.
The art gallery is located at Via Monte
INFO: Access to the art gallery is allowed through a side entry with a flight of stairs.