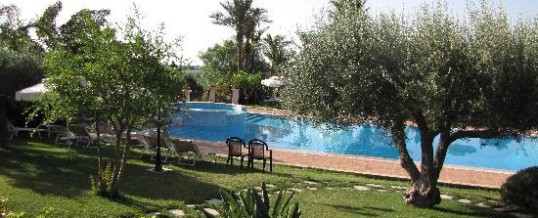 C.da Palazzella 2/C, 97015 Casa Papa, Modica (RG)
Tel. +39 0932 909081 – Cell. +39 338 2289121
ilgranaio@agriturismoilgranaio.it – http://agriturismoilgranaio.it/
Il Granaio is a farm holiday few km away from Modica. It is located in the countryside surrounding the town, it is deep in nature, in a calm atmosphere, surrounded by an amazing almond trees garden, with palms, carob trees and flowers; there, guests can sip a drink or enjoy some relax.
The property has 14 rooms, with traditional furniture made by local artisans and equipped with all modern comforts. "Il Granaio" has an outdoor pool, a restaurant, a wellness area and free services such as parking and wi-fi.
Accessibility:
Accessible rooms: 2 rooms wide enough for a wheelchair (even the bathroom). The toilet features an easily accessible functioning alarm. Rooms have TDD phones.
Common areas: there are many seats in the hall and no obstacles. There are some stairs at the entrance and in the common areas.
Restaurant: high tables suitable to wheelchairs. The coffee bar counter can be reached by a person on a wheelchair.
Special menus: menus for people with celiac disorder. Special cards are provided to be filled in by customers with specific dietary requirements.
Pool: easily accessible
Allergies: wool blankets are used.
DOWNLOAD THE ACCOMODATION'S FILE