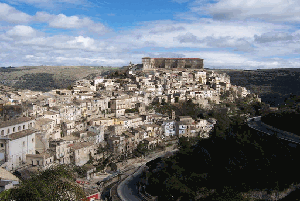 Via San Domenico, 25 – Ragusa Ibla
Tel. +39 3281822422 Mobile +39 3405532021
info@dolceaurora.com – www.dolceaurora.com
Dolce Aurora is a bed and breakfast located in the heart of Ragusa. It features 2 rooms with simple furniture, TV and private bathroom. Breakfast is served outside, at partner bars.
Accessibility:
Accessible rooms: no, but a special attention is paid to people with reduced mobility. Furniture is arranged to leave the room free form obstacles. Rooms have visual signs and rings for the doorbells.
Stairs: with handrails
Restaurant: The coffee bar counter can be reached by a person on a wheelchair.
Entrance: there are some stairs
Common areas: there are obstacles.
Allergies: Polyester hypoallergenic linens and duvets, pillows and mattresses made of synthetic material. There are wool blankets.
DOWNLOAD THE ACCOMODATION'S FILE