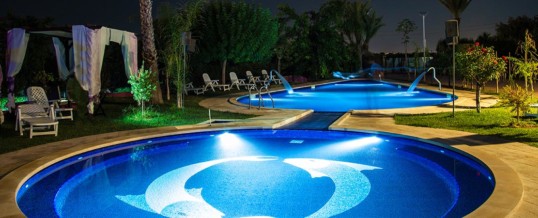 Via Cesare Giuseppe Abba, Strada Provinciale, 59 – 96012 Avola (Sr)
Tel. +390931823632 – +393408785983 – +393283011457
reception@avolahotelpacla.com – http://www.avolahotelpacla.com/home.htm
L'hotelPaclàis located in the heart of the Val di Noto, 8 km far from the baroque town of Noto and 30 minutes by car fromSiracusa. The building issurrounded by a suggestive atmosphere. The citrus and olive groves and the almond trees create a Mediterranean scenery.
The hotel Paclàhas 28 rooms equipped with air conditioning., balcony, minibar, TV and private bathroom; it also has a heated big pool with whirlpool, a wide free secure parking and outdoor and indoor dancing room. The restaurant proposes traditional dishes and a continental breakfast.
Accessibility:
Accessible rooms: 2 accessible roomswide enough for a wheelchair (even the bathroom). Bathrooms are wide and have easily accessible alarms.
Stairs: yes
Lift:one lift wide enough for a wheelchair, with no gaps at the arrival.
Common areas:There are many seats in the halls, in the terraces and/or gardens and no obstacles.
Pool:The pool has an accessible toilet and a changing room for disabled people, but there are nolifting system and a flooring suitable to people on wheelchairs.
Restaurant:tables are high enough for wheelchairs.
Special Menus:menus for people with celiac disorder. Special cards are provided to be filled in by customers with specific dietary requirements.
Parking:Outdoor parking at a short distance from the entrance. There are some parking spaces for disabled people and/or pregnant women. The hotel has also a porterage service.
Allergies:wool blankets are used.
DOWNLOAD THE ACCOMODATION'S FILE