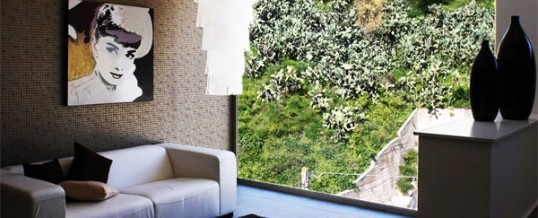 Via Stazione snc – Modica (RG)
Tel. +39 0932 941043
info@ferrohotelmodica.it – http://ferrohotel.hotelsinsicily.it/index_it.html
Ferro is a hotel located in the heart of Modica, with a strategic location to visit the town and the surroundings. It is only 700 m away from the main square and few minutes from the railway station. The hotel has 21 rooms, overlooking the green hill of Monserrato, equipped with toweling robes, air conditioning, hotel amenities, hair-drier, keycards, pay TV, direct telephone, flat screen LCD TV, free Wi-Fi. The Italian breakfast includes many local products.
Accessibility:
Accessible rooms: 2 rooms wide enough for a wheelchair (even the bathroom). The toilet features an easily accessible functioning alarm. Rooms have sound and vibrating phone rings.
Entrance: there are stairs
Stairs: with handrails
Lift: one lift wide enough for wheelchairs, with a smooth floor at the arrival and buttons in relief and Braille.
Common areas: there are many seats in the hall and no obstacles.
Restaurant: high tables suitable to wheelchairs
Special menus: menus for people with celiac disorder.
Parking: Outdoor parking at a short distance. There are 2 parking spaces for disabled people and/or pregnant women.
Allergies: there are non- allergic rooms. Polyester hypoallergenic linens and duvets, pillows and mattresses made of synthetic material. There are wool blankets and fitted carpeting, high carpets and doormats in the common areas.
DOWNLOAD THE ACCOMODATION'S FILE